With Fall rapidly approaching, I had to get in a white summer look before labor day rules are set into motion. I'm definitely not a big supporter of the "no white after labor day" fashion law. Nevertheless, this shirt dress only has a couple more wears this season before the leggings and boots are to come out, and I must say, I can't wait for Fall fashion!
My best friend, Catey, and I took a stroll around downtown Kernersville one summer morning. To our surprise, we found some lovely little spots that made for some gorgeous picture backgrounds. A few snaps, and we bolted for some nearby cover while a short rain storm passed through.
Shirt dresses are casual and oversized. I loved wearing mine this summer with a pair of sandals or flats, and I fully intend on wearing it a few times this Fall with a pair of skinny jeans and boots.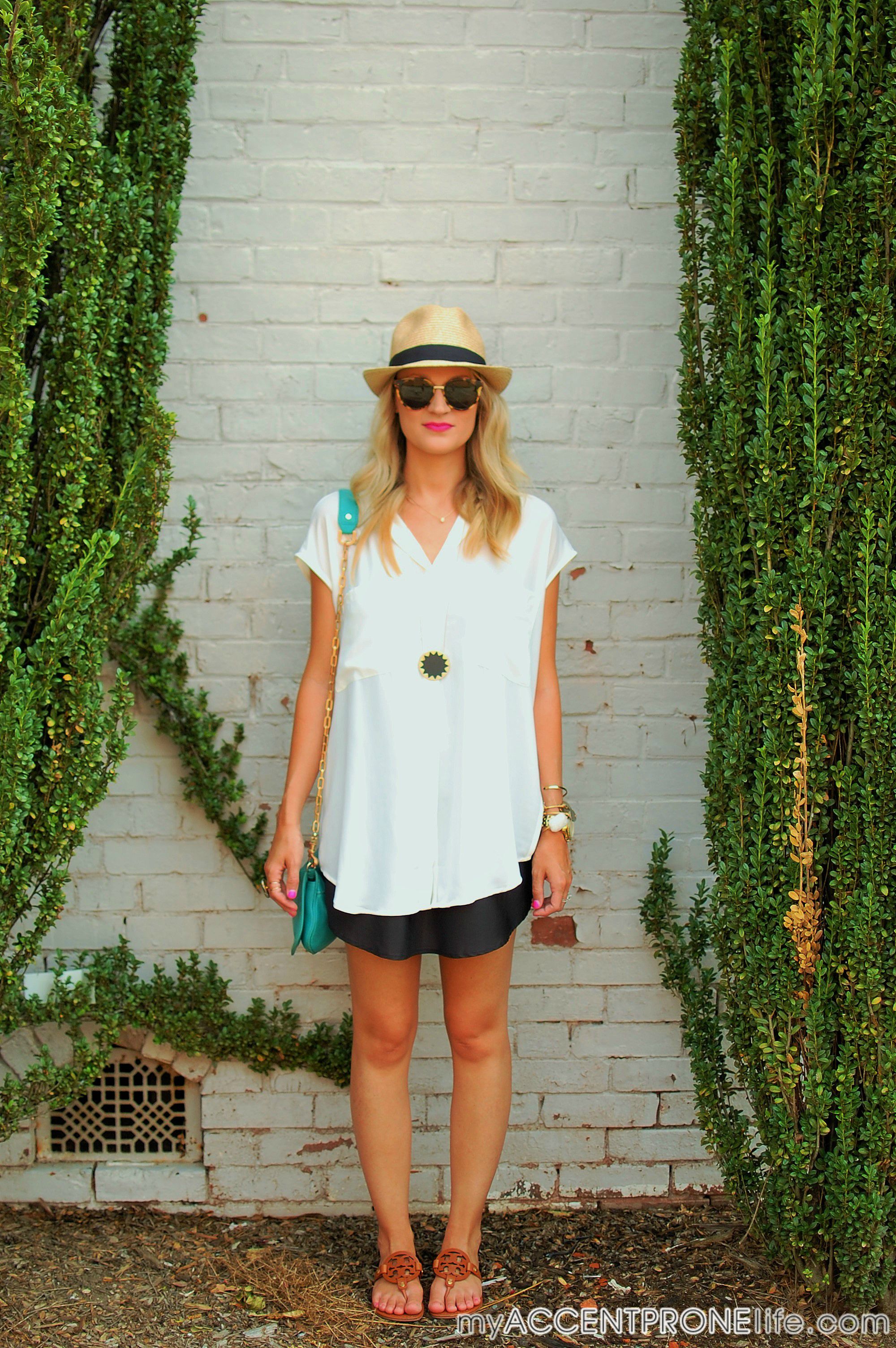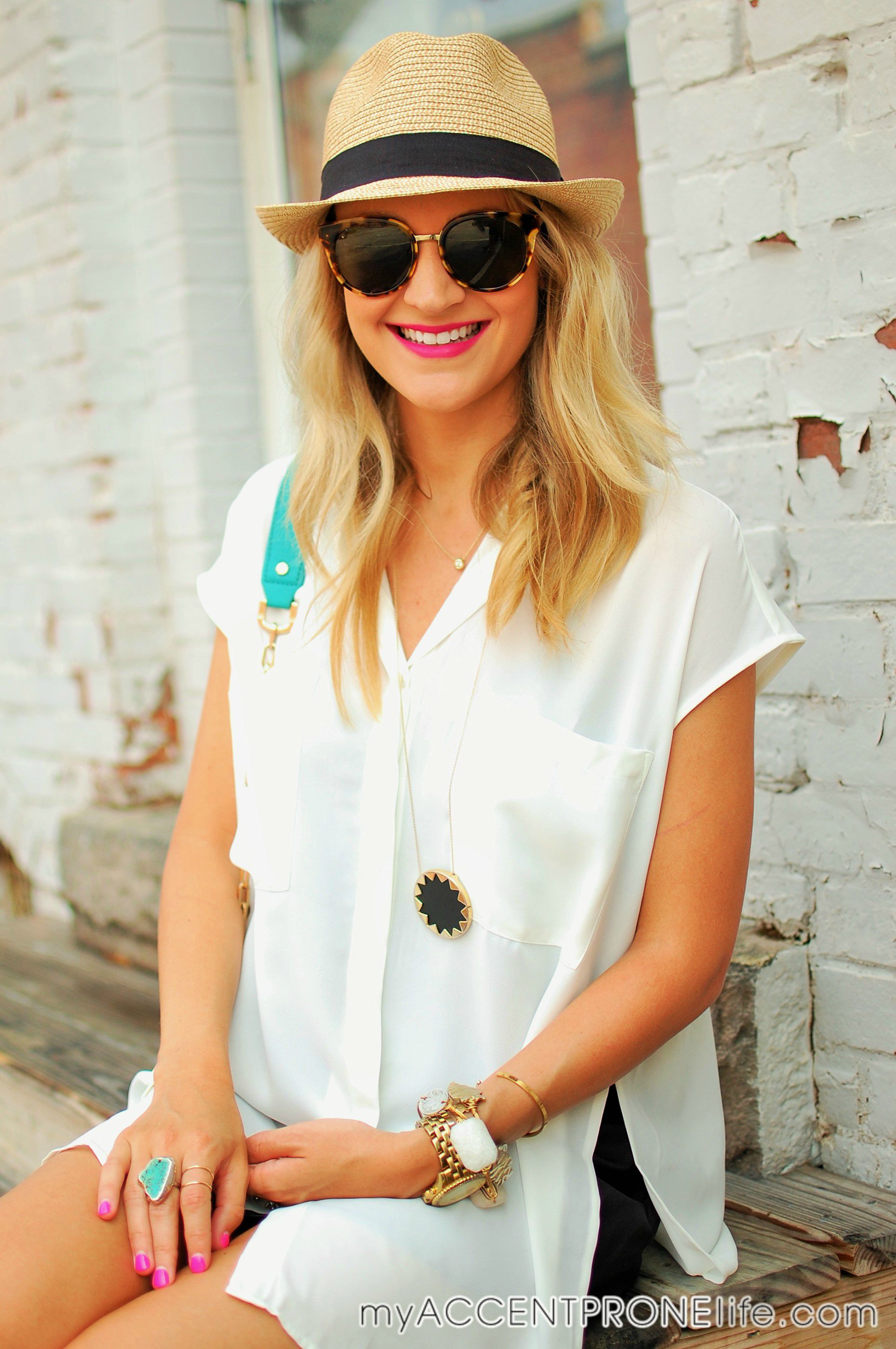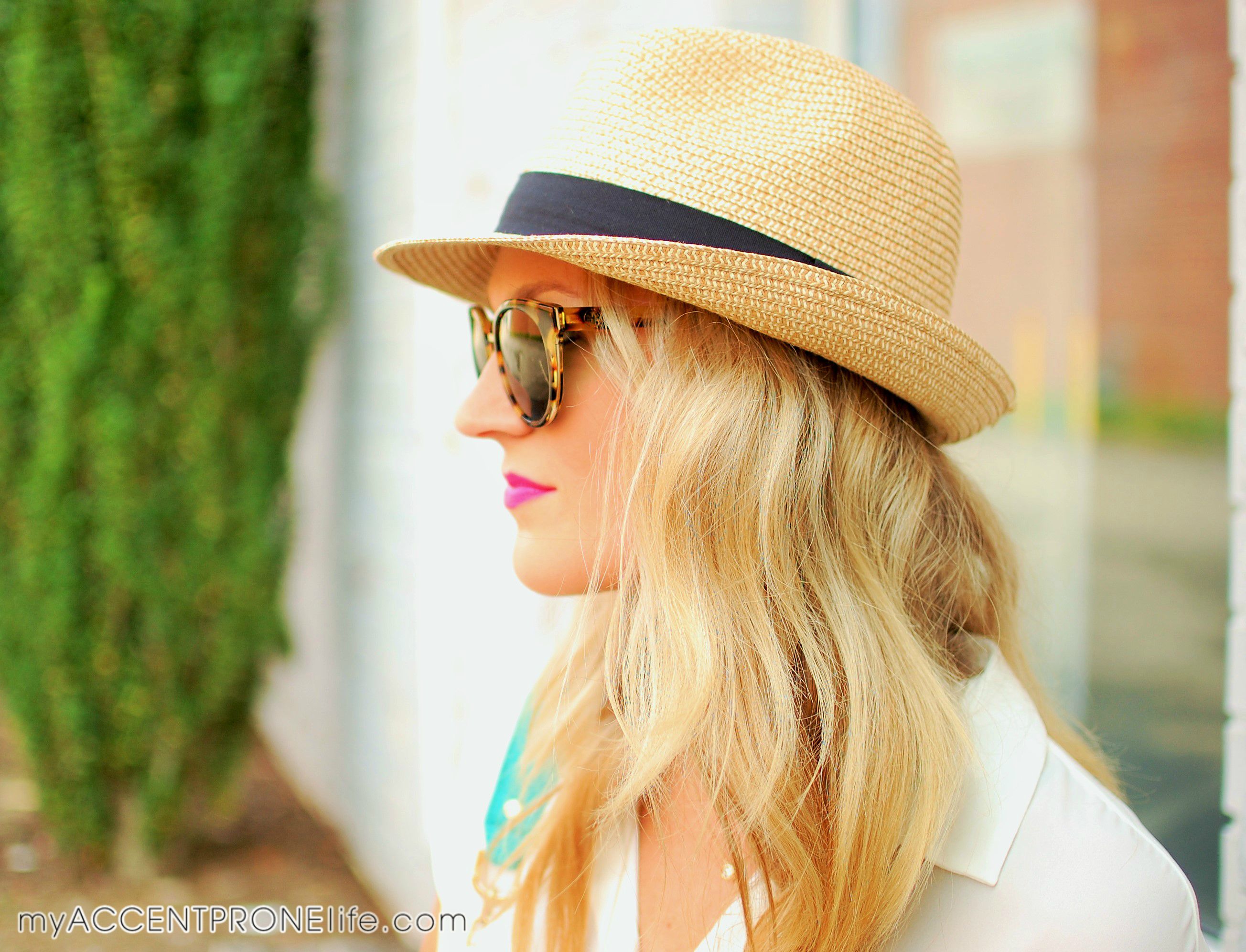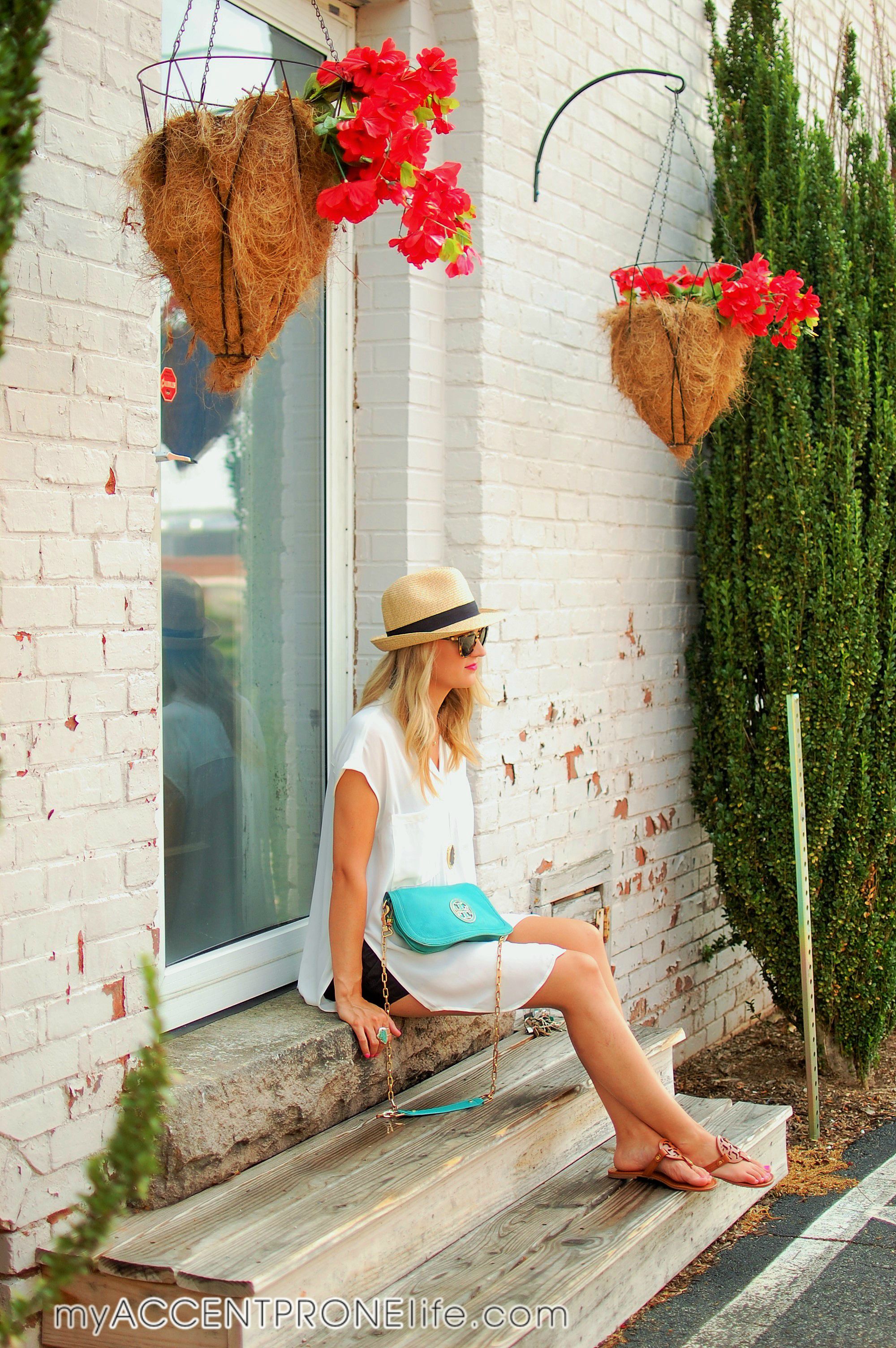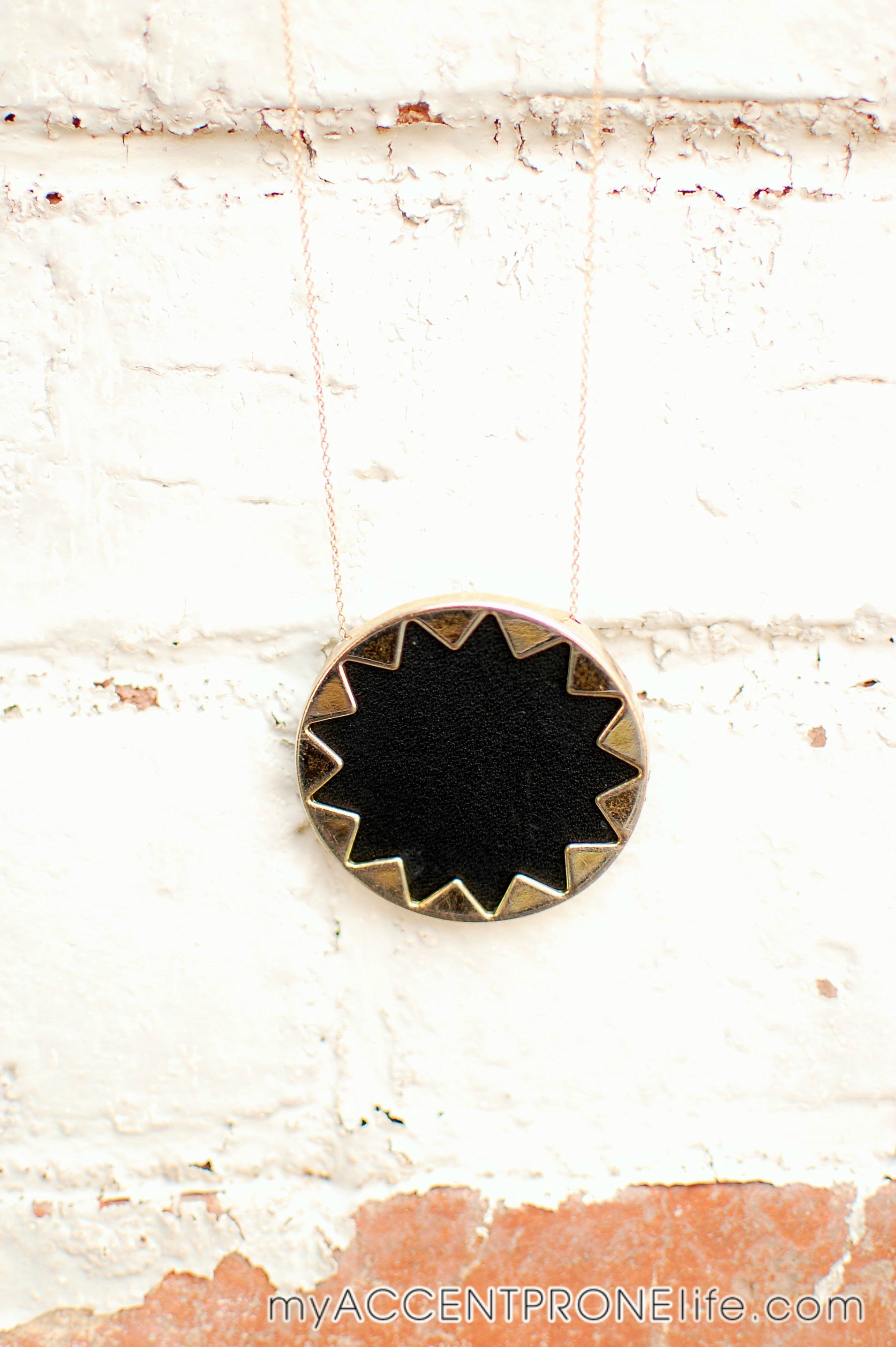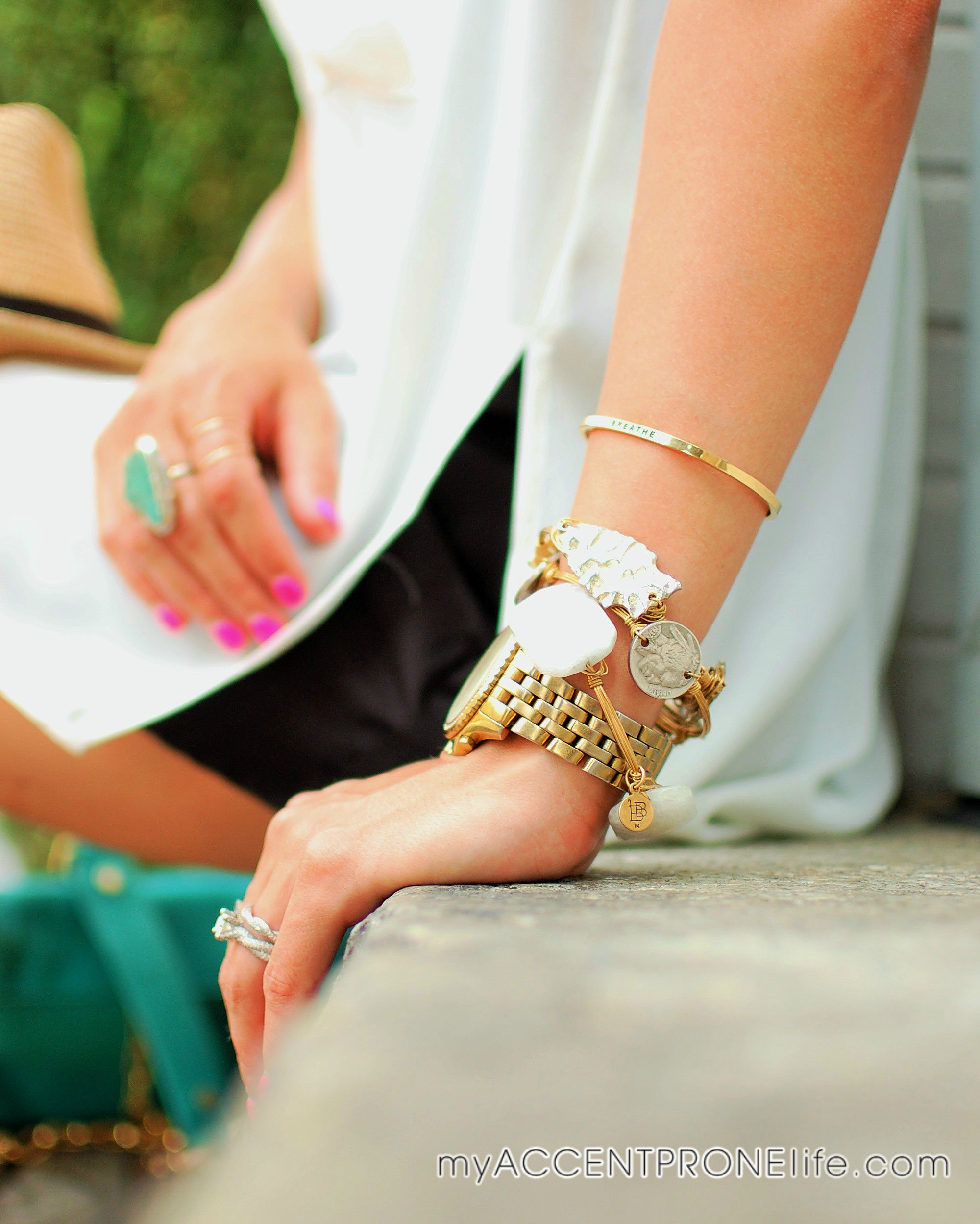 We just started carrying these "Mantra Bands" at Accent Prone. This "breathe" band is now my daily reminder to sometimes take a breath and appreciate all the good things in life.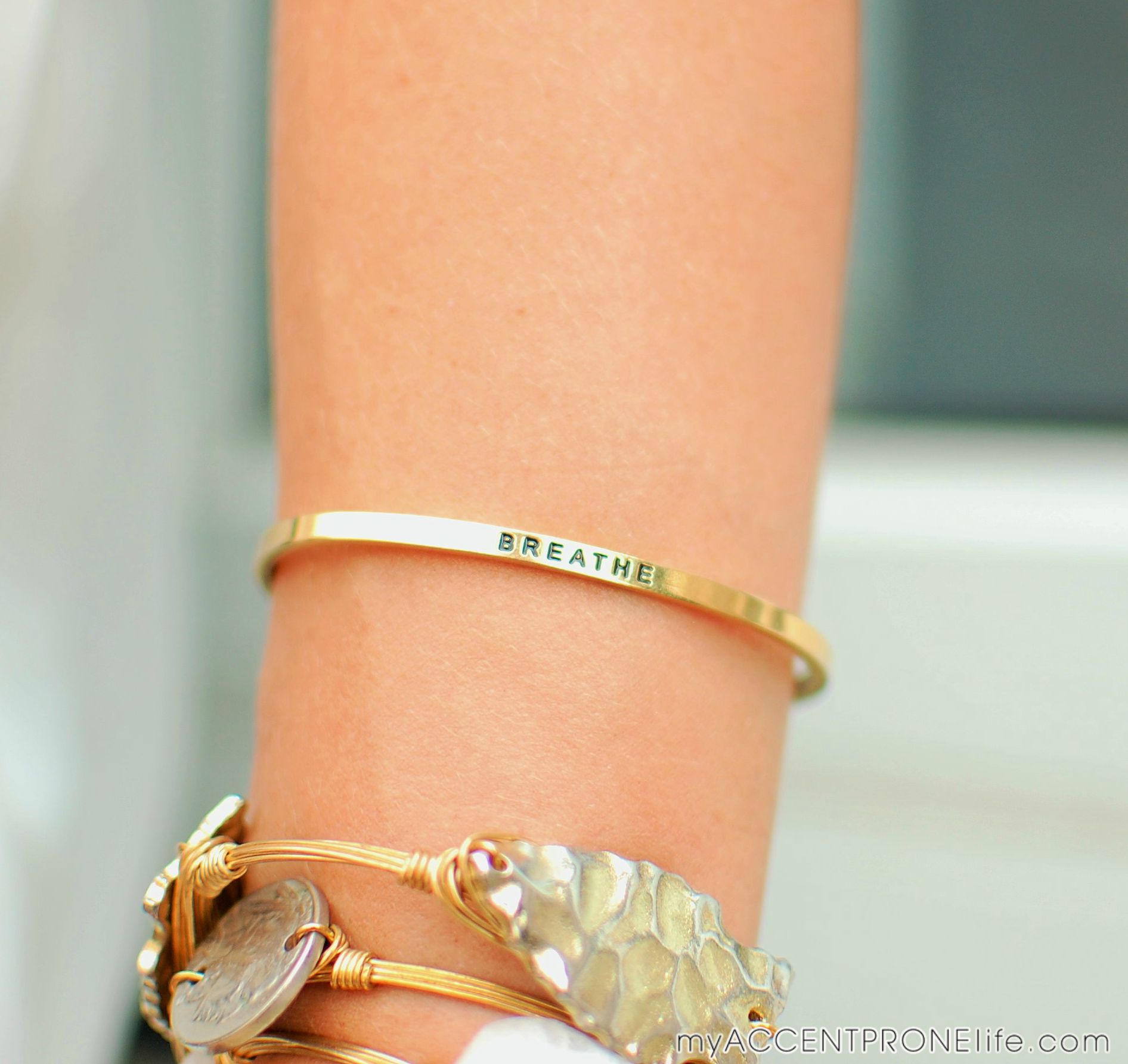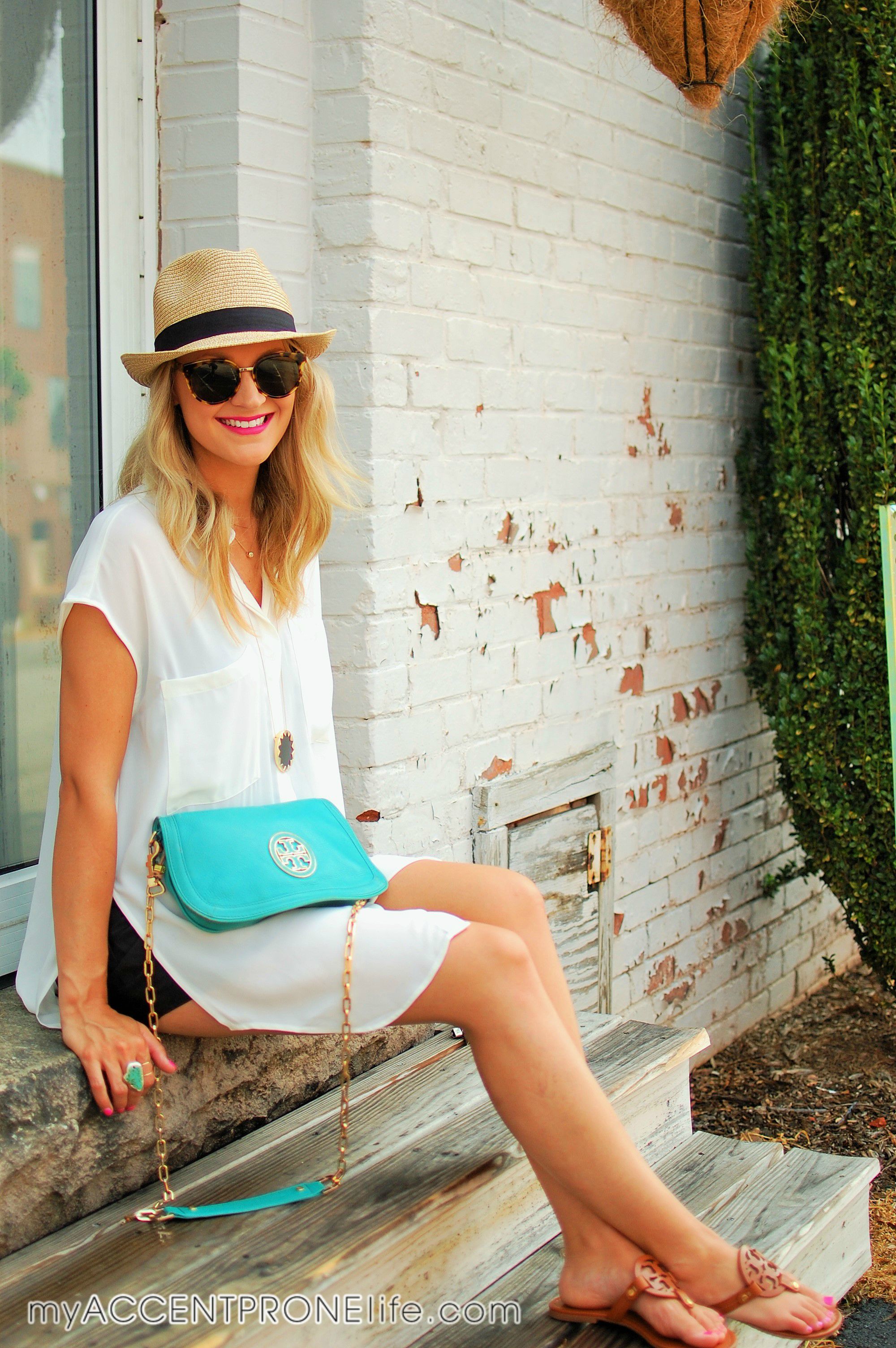 Flats are also a great option to wear with a shirt dress, and can take the look from a little more casual to more put together. I splurged on these tan and gold flats last season, and they are my favorite shoes that transition from summer to fall.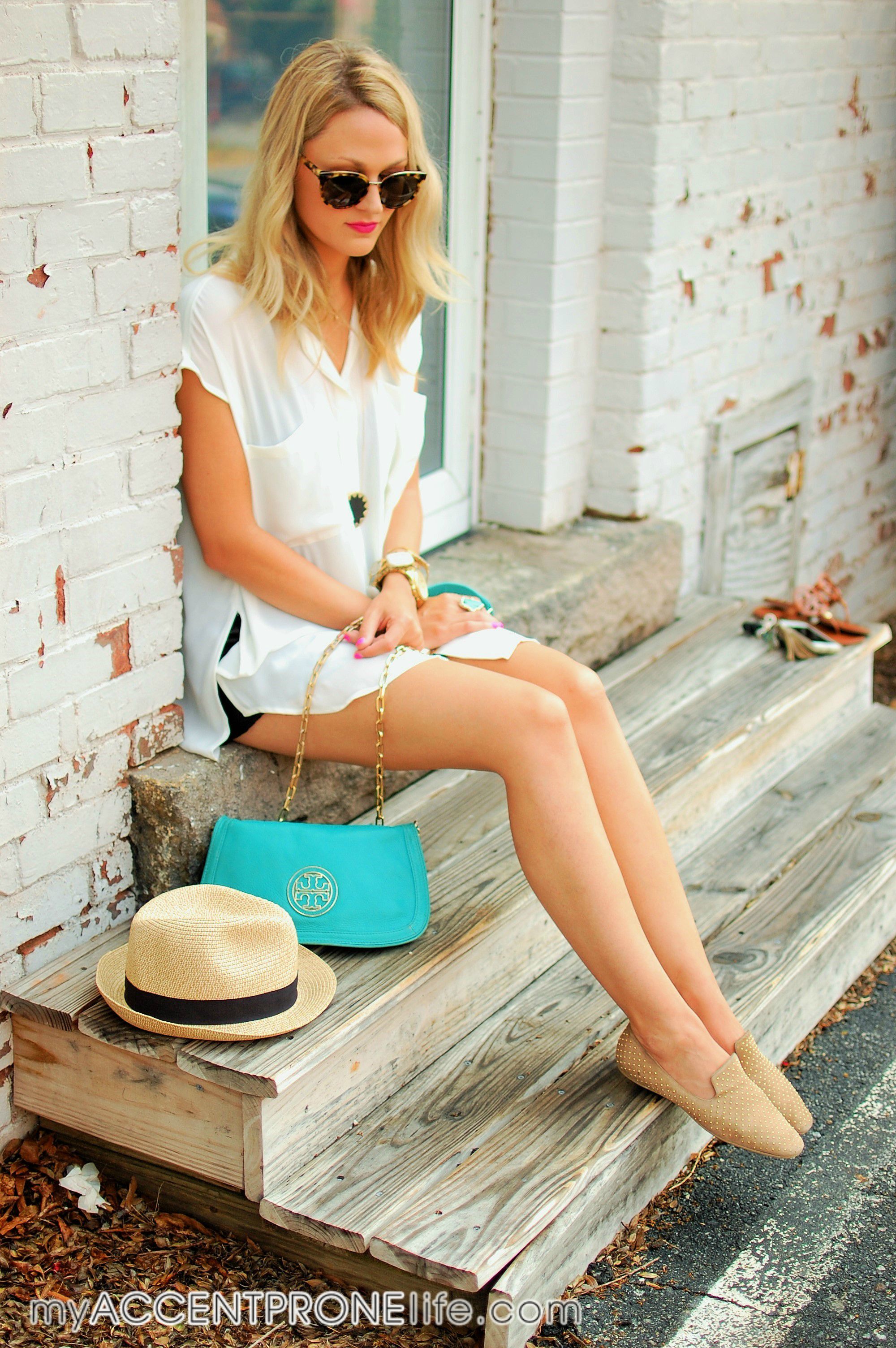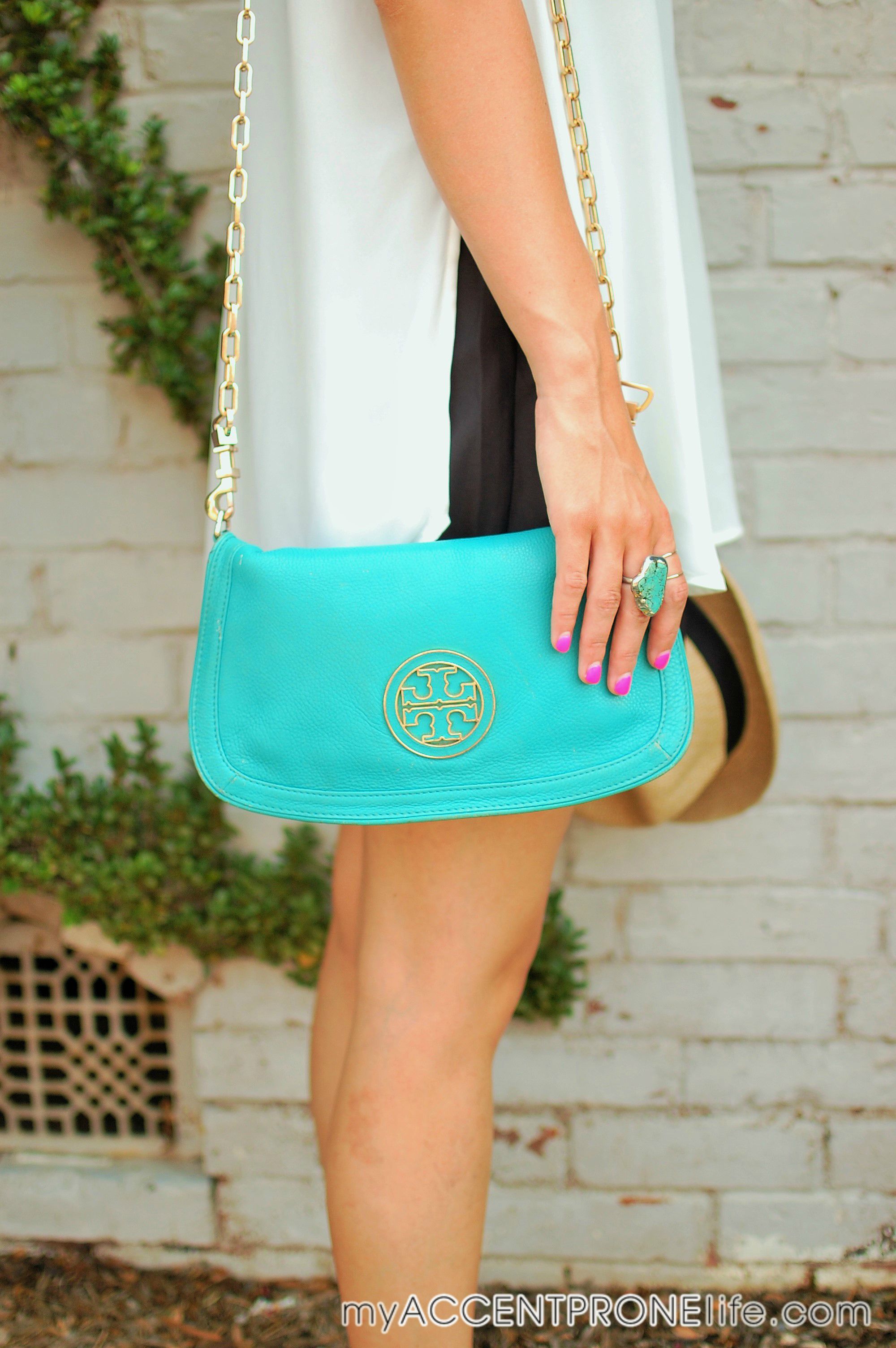 And for those friends of mine that are reading this right now, you know that I pretty much ALWAYS have this turquoise Tory Burch purse on my shoulder. I absolutely love pops of colors as accessories! In my home and with my fashion, I live by this law.
Outfit Details:
Shirt Dress (Now on Sale!!)
Tory Burch Miller Sandal in Vintage Vachetta
Jimmy Choo Wheel Flat in Latte
Hat was purchased at a local boutique, but you can find similar ones here and here.
Bourbon and Boweties bangles, Mantra Band, House of Harlow Necklace, and all other jewelry is from my boutique Accent Prone.
Purse is last season but you can find similar styles here and here.
————————————————————————-
Thanks for reading everyone!! Hope you all have a fantastic week ahead!!
"Breathe in the future, and breathe out the past."

All photography is by my amazing friend Catelin McNamara. If you live in the Piedmont Triad area of NC, and are interested in her photography services, email me at cheri@accentprone.com for her contact info.

Category: